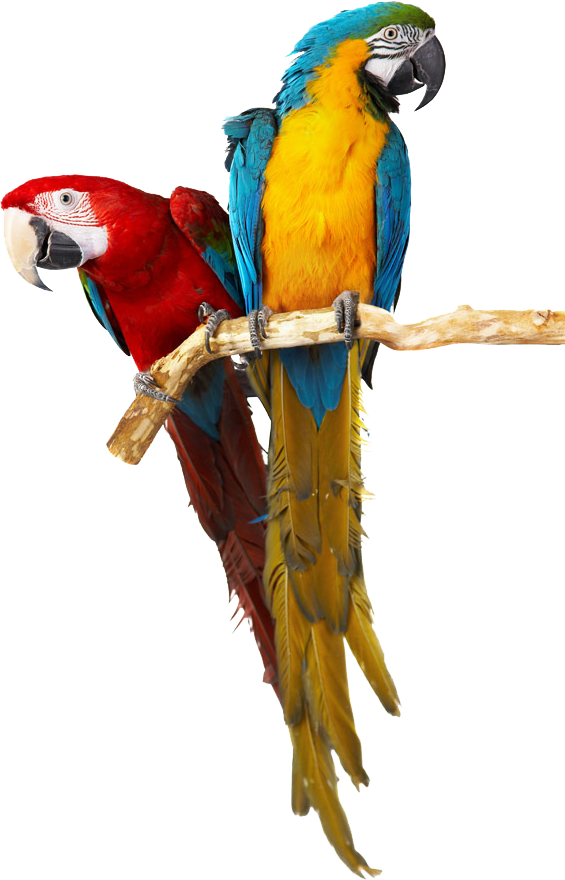 Please respect the Law of the Jungle:
ONLINE RESERVATIONS ARE AVAILABLE FOR THE A LA CARTE MENU FOR LUNCH AND DINNER.
Smart casual. Tailored shorts allowed. No open shoes allowed after 7pm and during brunch
Minimum spend applies
The Lion King
WELCOME TO THE JUNGLE
Step into the wild, jungle vibes galore, aesthetics that will leave you transcended to another real… take our lead. At Mama Zonia it's all fun and games, we ask you to come and play in our Amazonian jungle. We promise only monkey business.
Pick a day and we'll make sure it's unforgettable!
All animals at Mama Zonia run loose and are in on the fun every day of the week. From Monkey Business Monday's to our Please Don't Feed the Animals Brunch there's a corner of the jungle for everyone.
KING OF THE JUNGLE
Mama Zonia rests on a throne of multiple awards we have earned since our opening. It's safe to way we're in BIG CAT leagues.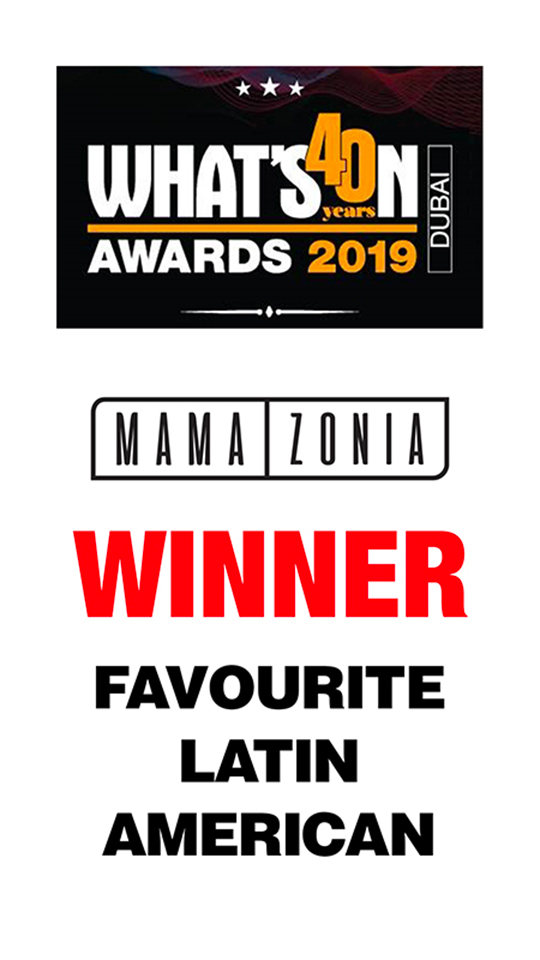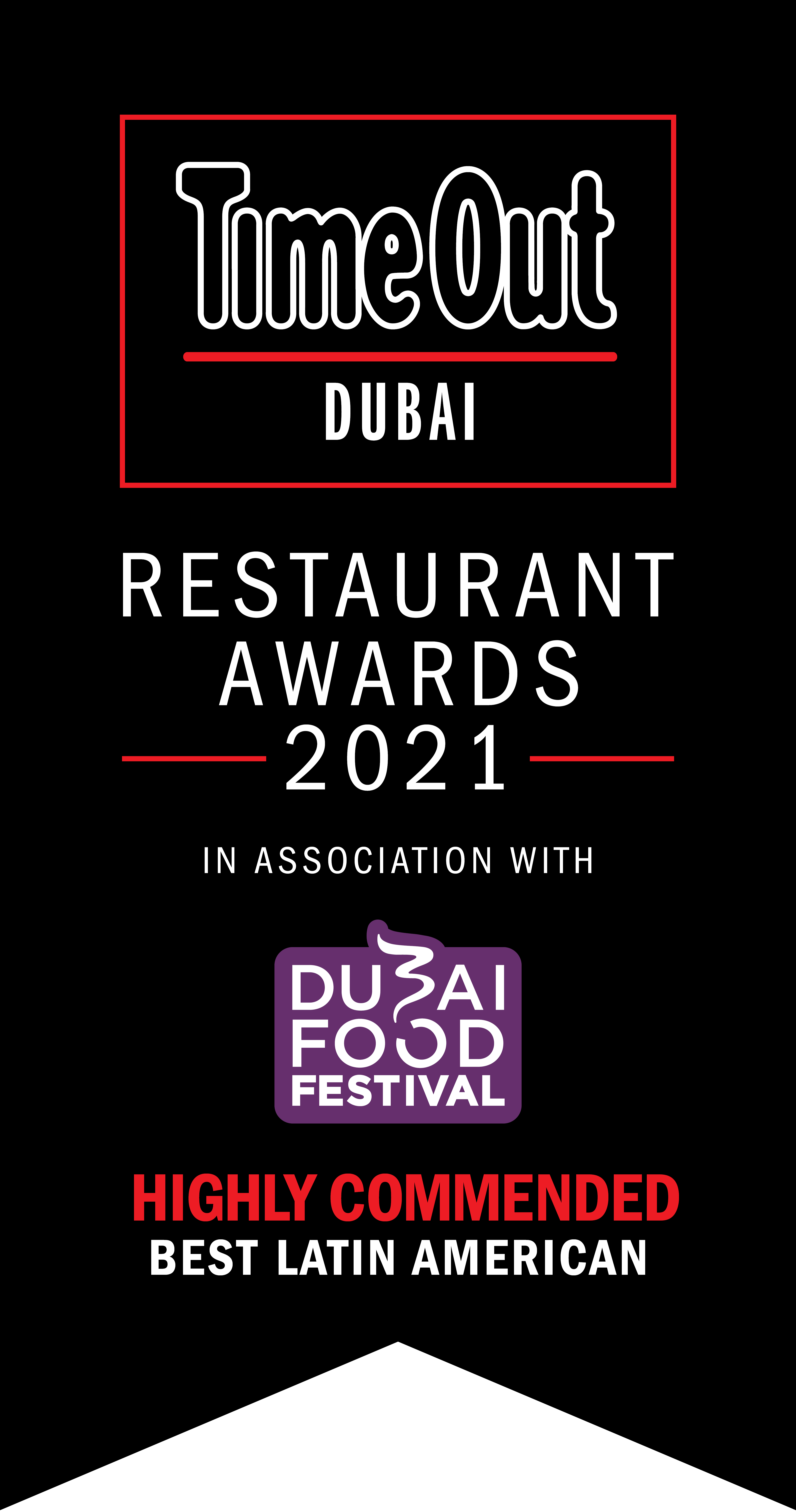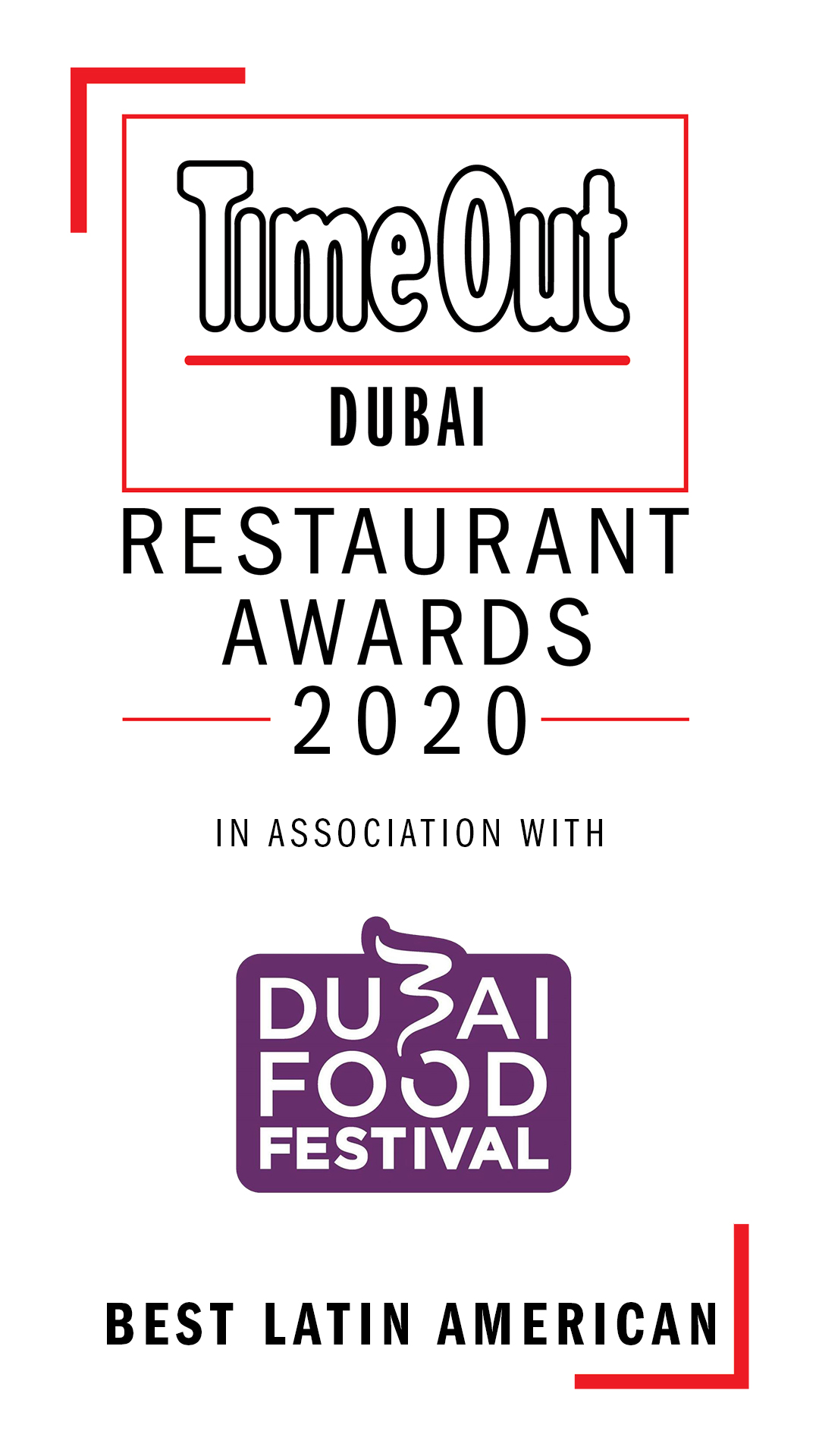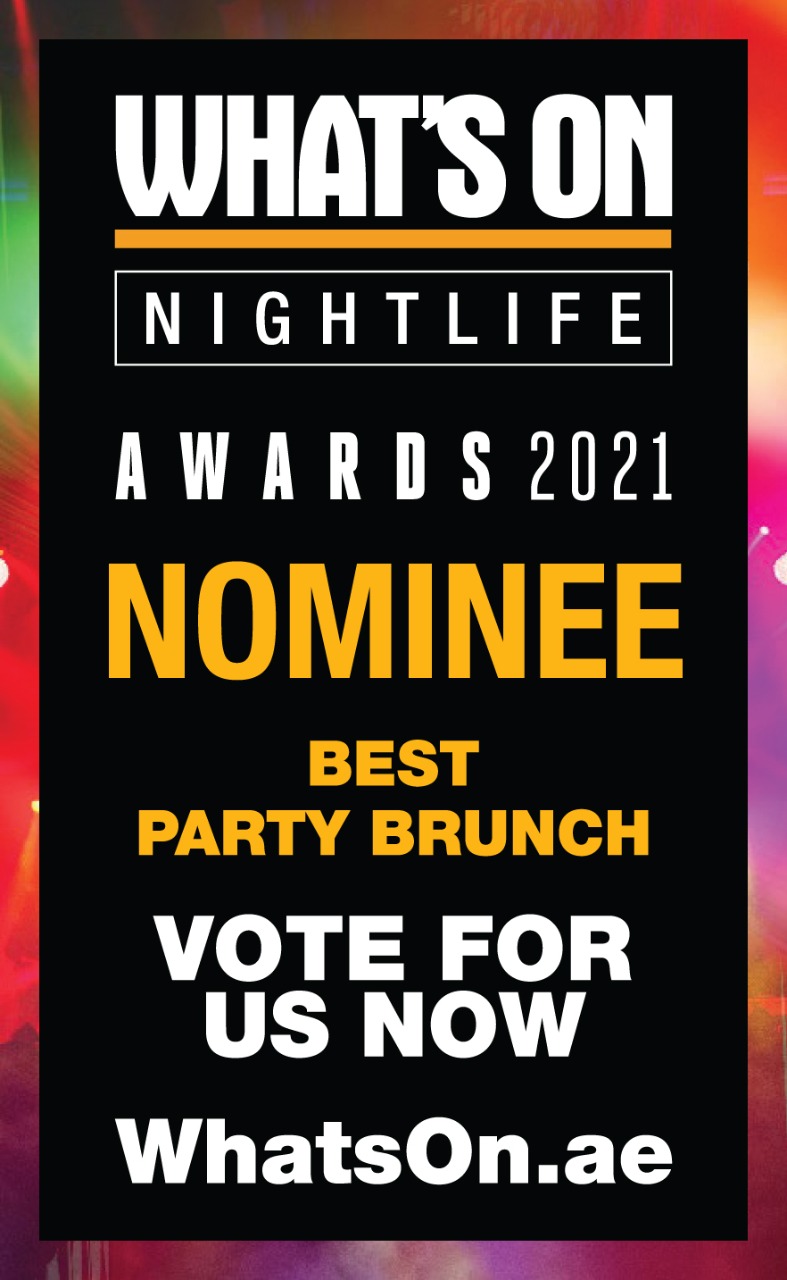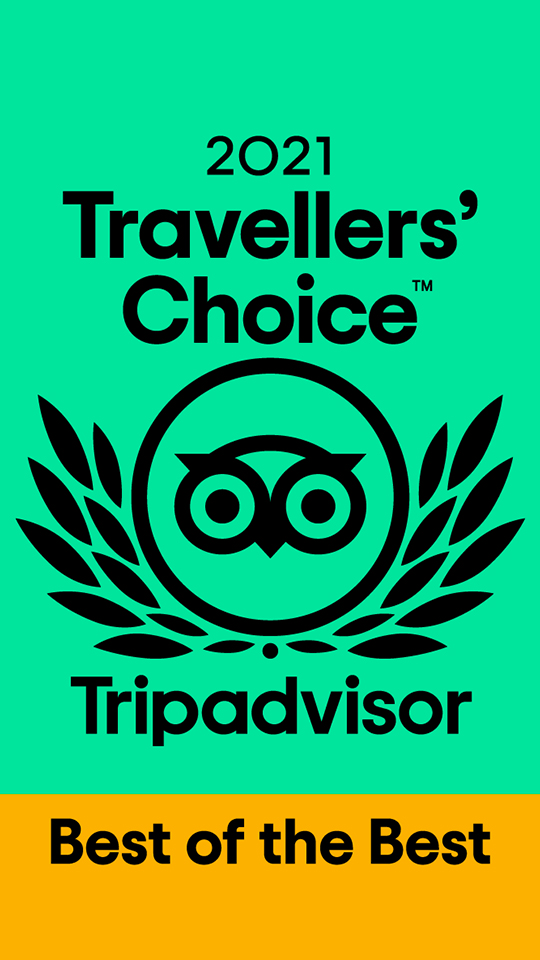 DARE IF YOU DO
AMAZONIAN CUISINE
Our talented chefs have the flair for excitement and you can taste it in every bite. Our kitchen houses a skilled team from across the globe to bring you only the best of the best. Mama Zonia is not only known for the wild, but for the delectable food we dish out.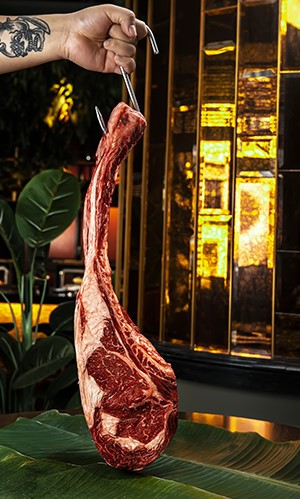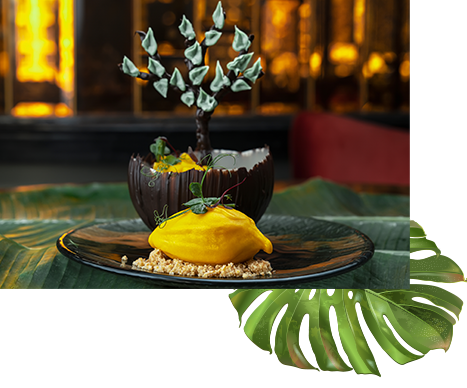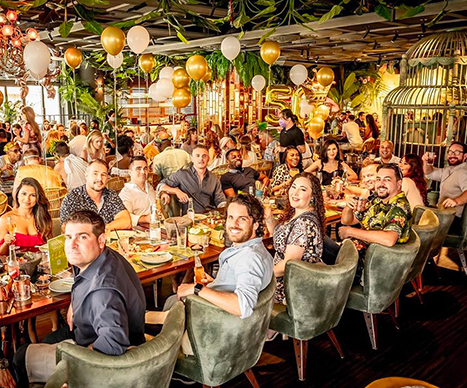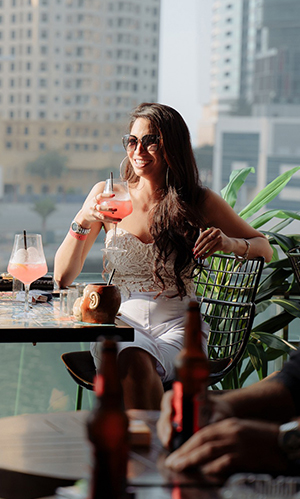 DARE IF YOU DON'T
AMAZONIAN RAINFOREST
A tropical cove situated in the heart of The Dubai Marina, step through the trees and make your way to Mama Zonia for an Amazonian experience beyond compare. Follow the call into the wild and get cheeky with our animals.
HEARD OF THE GRAPEVINE
CUSTOMER REVIEWS
Lion's don't lie, but don't take our word for it. Everyone that steps in to Mama Zonia, leaves with a killer, one of a kind experience.

Giana Giana is amazing 😻 the best waitress, really kind . The food is amazing and atmosphere, decor . Really beautiful. Totally recommend ❤️

Best experience and professional Giana First of all I would like to take the opportunity to thank each and everyone in mamazonia specially Gianna who guided us and recommend the best food and desserts I've been in dubai for the past 6 years and really the service is kinda outstanding food was great atmosphere will not let you want to leave decoration is massively great best waitress you will ever meet Giana very decent and professional it won't be the last visit for sure highly recommended

Um dos melhores restaurantes do Dubai Adorei tudo, desde a comida, a decoração, a vista. O ambiente é fantástico e o atendimento excecional. Fomos atendidos pela funcionária Giana que prestou um serviço fantástico, sempre sorridente e atenciosa. Voltaremos de certeza.

Excellent service by Giana! Nice food. Nice view. Excellent service by Gianna! I suggest this restaurant for Dubai dinner with friends or woman.

Great atmosphere, good food Great atmosphere, good food and excellent service. Location very nice view on Marina. Giana took excellent care of us!!

A+ ceviche & terrace Delicious food! Some of the best ceviche I've had - even compared to Peru! Giana was super helpful making recommendations and took great care of me!

Night in the Mama Zonia AJ was a Great waiter, we had a great night and good food recommendations! We can recommend to come here!

I visit this beautiful place I visit this beautiful place with my friend and we are really happy to enjoy here because Mr Aj was really kind and helpful with everything it was the best evening in Dubai 🥰🥰🥰

Wonderful atmosphere, awesome Wonderful atmosphere, awesome design, beautiful food, amazing cocktail and the best part was our waiter AJ who made the whole experience whole.

Expensive and the food was poor A group of us went for Brunch and were fairly disappointed. When charging 400ds in a very competitive market, you better make sure you stand out. The decor is quite cool but that was about it unfortunately. The food was very average and most of us left hungry. Crisps for starters and two pieces of meat between 6 men is not a main course!! Desert was two small plates with some wasabi bon bons and 5 churros. Probably better in non-COVID times when there are more people to be fair, however our group felt pretty disappointed. Much better at Marina Social, Hells Kitchen, Masti and others in the same price bracket.

1st Peruvian in Dubai / Best Restaurant in Dubai Marina / 5 Stars Ratings and Reviews on Tripadvisor / Travel Choice 2020